Starbites Diner
Welcome to Orian
We are delighted to be providing catering and hospitality services at Litherland High School.
We are truly passionate about the food and service that we provide for both students and staff. Our team will continually look to improve and develop our food offers on site and always welcome feedback and suggestions. We use regional and local suppliers with fresh seasonal ingredients and 80% of the food on the menus is freshly prepared from scratch and cooked each day in the school kitchen.
Our main supplier is based in Burnley, our fresh meat from Rochdale and our vegetables and salads from the Preston area. Wherever possible we use fish from sustainable sources.
Our menus are refreshed every term to ensure they reflect the changing seasons and trends from the high street. We meet with the School Food Focus Group to gain feedback and give the children a say in what they eat. We offer theme days and promotions every term to keep the offer interesting and encourage all pupils to take a school meal.
Food Concepts
We understand that children enjoy foods they can get on the high street and prefer to eat lunch 'on the go'. We have developed a range of different offers, transforming the dining facility into a Food Hall with 5 different outlets to buy their lunch to speed up decision making and reduce queues giving them longer to eat and chat with their friends. World Kitchen (favourites such as Lasagne, Chicken Tikka Masala & Fish, Chips and Mushy Peas on Fridays). High Street is a bit of a twist on Subway with a daily choice of hot subs, wraps and rice pots. Amigos is our Mexican Offer with the ever popular cheesy nachos, quesadillas and burritos; spicy and not so spicy. At our Mondos counter we offer kitchen made sauces with pasta and freshly baked pizzas. Outside, at the Pod is our newly opened Chicken Shack with healthy chicken & spicy bean burgers during the week and Southern Coated or Breaded Goujons & Chips on Fridays. Generation Juice hydration stations are also located in the Food Hall offering some funky fruit flavoured water for the pupils to add to their drinking bottles.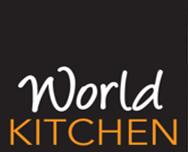 Click on the links below to view our menus